Part 4 – Staying strong and moving on: the next step for a beginner runner
There will come a time, when you feel less like a beginner and start to really enjoy running.
Your goals may shift slightly and you may want to progress onto further distances or improve your time to achieve a personal best (PB).
At this point, running has become more than just putting one foot in front of the other and constantly trying to catch your breath. You've become fitter, healthier and stronger and we want you to stay that way.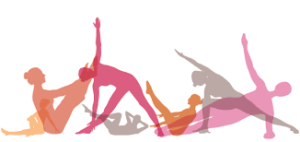 Considering complementary workouts and group exercise may be just the key to taking the next step:
Yoga and Pilates – Although running has proven physical benefits, it's important to ensure that your key muscle groups remain strong and flexible. Strong core stability helps you to move more efficiently, and therefore run faster, and also prevents injury. Yoga and pilates classes focus on the control of movement, by combining stretching, poses and breathing designed to help keep your posture symmetrical and prevent certain muscle groups from overworking. It is common for runners to develop asymmetries due to either bio-mechanical issues (when a weakness in one muscle affects neighbouring muscles or ligaments) or through overuse, and this type of training alongside running helps to keep those in check.
QUICK TIP: If you are going to consider yoga or pilates, look for a small class where the instructor can ensure you are following the exercises correctly and give you specific feedback.
Joining a running club – As with a 'running buddy', running clubs can help to keep your motivation up by offering a social aspect in addition to your physical achievements. Running club members bring with them varying levels of experience and expertise and you can begin to learn about different running and training techniques from others who have 'been there, done that'. They may also organise and participate in running events and competitions for you to work towards.
QUICK TIP: Most running clubs offer the opportunity to run with them on a few occasions before signing up. If there are a few club options local to you, attend a couple of training sessions to get a feel for whether the club shares the same values as you, for example, are they a competitive club who push each other to improve or are they a more relaxed, social running group.
Working on your strength and running with others are great ways to keep improving and to benefit from the advice of other, just remember to adjust your goals when you need to and you'll keep amazing yourself time and time again. There's no stopping you now.