We are thrilled to have won the Global Health & Pharma 'Best Physiotherapy Practice Cheshire – Musculoskeletal Pain Specialist of the Year – 2018' award.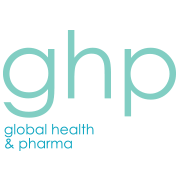 Our team's hard work has been recognised as the Best Physiotherapy Practice Cheshire. As the only company selected from Cheshire, this award is a real honour and acknowledges our expertise in treatment of musculoskeletal pain. Well done to all our staff for your hard work and thank you, our clients for nominating us!
About our Best Physiotherapy Practice Cheshire Award
What Global Health & Pharma say "We believe that, when it comes to handing out recognition and awards, there are few in the world more deserving than those whose tireless work and dedication change the lives of millions of people each and every day.

This is why we, in turn, dedicate ourselves to uncovering and sharing with our 260,000-strong readership, these talented, courageous and innovative people, departments and firms pushing the boundaries of what is possible in the medical world."
Watch this space for the official Global Heath & Pharma press release.
https://www.ghp-news.com/awards
Please contact our reception on 01928 500 557 to book an appointment or for further information. Evening appointments are available. You can also email to discuss your requirements via our enquiry form.